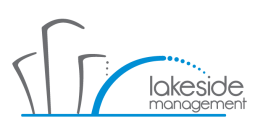 Carolynn Tylka - Operations Manager, Residential Assets
Carolynn oversees the daily operations of Lakeside Management's residential portfolio. Prior to joining Lakeside Management, in her current position, Carolynn played a key role in the start-up of Lakeside Management. Her consulting business assisted in the initial marketing, management and leasing of the Lakeside properties. Carolynn has over 20 years of experience within the Multi-Housing Industry and she has held numerous positions during her career including; Leasing Director, Property Manager, Regional Property Manager, and Director of Marketing and Management Services.

Carolynn had been employed by the following companies in the past: Draper and Kramer, AIMCO and Lincoln Property Company. She is a Certified Apartment Manager, a licensed Illinois Real Estate Managing Broker and she earned a BA from Loyola University Chicago.
Cecilia Rodriguez - Operations Manager, Retail Assets
Cecilia oversees the day-to-day operations of Lakeside Management's retail portfolio. Prior to joining Lakeside Management, Cecilia managed a Non-for-Profit organization of charter schools. She effectively operated a 175,000 square-foot LEED gold certified structure that houses three schools in one building. She was also responsible for all aspects of purchasing, school budgets, data base management, facility maintenance, and audits. Cecilia also has over 15 years' experience in the financial and banking industry, and was in charge of operating corporate portfolios with over $100 Million in annual sales revenue.

Cecilia earned her BA in Project Management from DePaul University.
Edgar A. Hernandez, Sr. - Facilities & Capital Projects Manager
Edgar oversees the facilities department for Lakeside Management, as well as all capital projects undertaken by the company. Edgar brings over 13 years of experience to Lakeside and worked at some of the top real estate firms including; Lincoln Property Company, Village Green Companies, and Waterton Associates, where he has successfully completed numerous new construction, renovation/rehabs, and mechanical retrofits of buildings.
Edgar graduated from the Environmental Technical Institute and is a "Universal" Certified Technician. He maintains several certifications including; Electrical Theory & Comprehension, Steam & Hot Water Boiler Operations, Oil & Gas Furnaces, Refrigerant Diagnostics, Rooftop Air Handlers & Chillers, Fire & Life Safety Notification and Suppression Systems
.
Josh Lucas - Portfolio Accountant

Josh is responsible for Accounts Payable and Accounts Receivable for Lakeside Management, along with reconciliations and other financial transactions. Prior to joining Lakeside Management, Josh was employed by Loyola University of Chicago's General Accounting Department.

Josh earned his BBA in Accounting and Economics from Loyola University of Chicago and later continued to achieve his MBA with a concentration in Finance.